Do seaweed invaders benefit from novel weapons?
As with terrestrial plants, macroalgae also have to cope with consumers and pathogens, and in addition with fouling organisms, such as bacteria, fungi, diatoms, invertebrates and macroalgae that constantly compete for settlement space and are often attracted by algal exudates and the polysaccharides on algal surfaces (Steinberg et al. 2002). To protect themselves, macroalgae have evolved defence mechanisms, which can be mechanical (e.g., carbonate skeletons for deterrence of consumers or epidermis shedding for removal of epiphytes) but are, in most cases, chemical and based on the production of deterrent or toxic primary or secondary metabolites. Most—if not all—seaweeds contain bioactive compounds, which makes them an increasingly frequent target in bioprospection (e.g., Freile-Peregrin and Tasdemir 2019; Wijesinghe and Jeon 2011). Also, in many invasive seaweeds, pronounced chemical defences have been detected, for example in Grateloupia turuturu and Sargassum muticum (Plouguerne' et al. 2008; Schwartz et al. 2017a, b), in Asparagopsis taxiformis (Greff et al. 2014), or in Agarophyton vermiculophyllum (Hammann et al. 2016a; Nylund et al. 2011; Rempt et al. 2012; Saha et al. 2016, 2017; Wang et al. 2017a, b). Defence-related compounds that have been identified in invasive macroalgae and were demonstrated to be ecologically relevant are listed in Table 1. Most of them—for example prostaglandins and eicosatetraenoids, phlorotannins or bromoform—are also present in large numbers of non-invasive species and are therefore not specific for invasive macroalgae. Correspondingly, cases supporting the NWH are scarcer among macroalgae than in terrestrial plants. The red alga Bonnemaisonia hamifera is the first marine invasive macroalga that has been shown to possess "novel" secondary metabolites that are associated with the adaption to new ranges and provide support of the NWH. B. hamifera has been introduced from East Asia to European coasts and is today one of the most conspicuous invasive red alga in Scandinavia (Thomsen et al. 2007). The compound 1, 1, 3, 3-tetrabromo-2-heptanone is only found in B. hamifera and it strongly deters native herbivores in the invaded range (Enge et al. 2012). The compound also inhibits recruitment of native algal competitors (Svensson et al. 2013) and reduces bacterial densities (Nylund et al. 2008).

Table 1. The identified compounds involved in chemical defences of invasive macroalga

Another long-standing example of an invasive macroalga that exhibits pronounced chemical defences is Caulerpa taxifolia, which originates from Australia and has invaded—among other areas—the Mediterranean Sea (Wiedenmann et al. 2001). Similar to its invasive congener Caulerpa racemosa, C. taxifolia produces Caulerpenyne, a toxic terpenoid that has been shown to affect consumers (Amade and Lemée 1998; Guerriero et al. 1992; Ricci et al. 1999) and even native competitors, such as the seagrass Cymodocea nodosa (Raniello et al. 2007). However, the native Mediterranean congener Caulerpa prolifera contains Caulerpenyne in similar amounts as C. taxifolia and C. racemosa (Jung et al. 2002). For this reason, Caulerpenyne is not a case supporting the NWH. Depending on environmental conditions, the strain of C. taxifolia that invaded the Mediterranean Sea can contain particularly high concentrations of Caulerpenyne (Amade and Lemée 1998), which could support the SDH. Yet, systematic comparisons of the Caulerpenyne content in individuals originating from native and non-native populations have, to the best of our knowledge, not been conducted.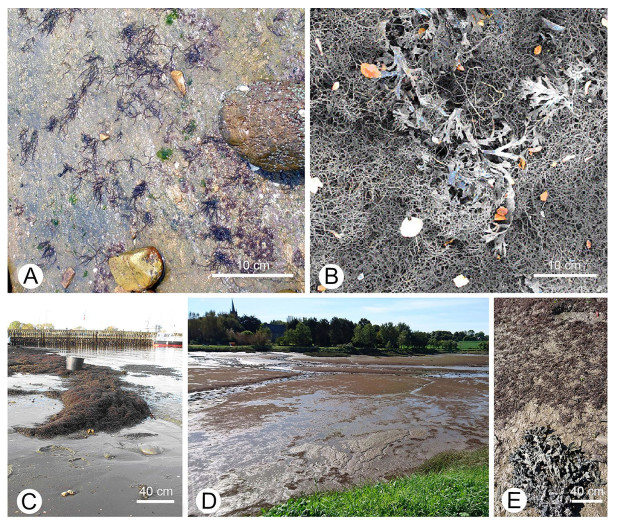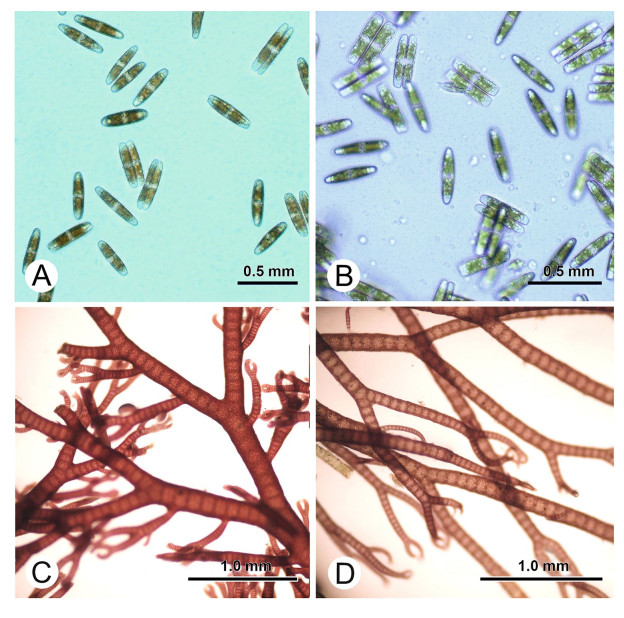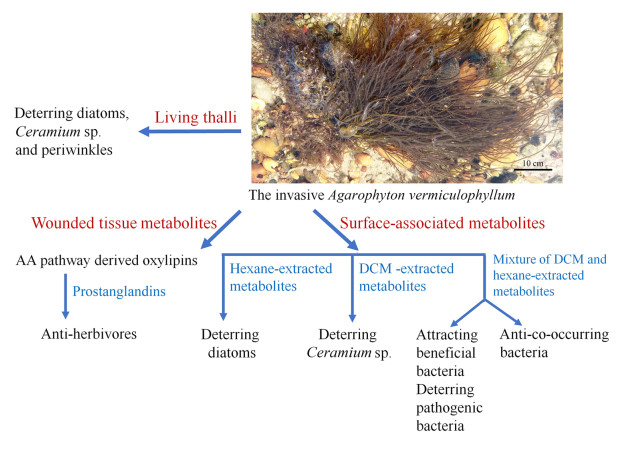 Reference (91)